Glycemic Control Survey
Over the past few years, glycemic control has engendered large numbers of investigations, with conflicting results. The world has largely embraced intensive insulin as a practice, but applies this therapy with great variability in the manner of glucose control and measurement.

To see where glycemic control stands today, GlycemicControl.net has created a short survey and request your participation. The survey should take only a few minutes to complete and results will be available on the www.glycemiccontrol.net website in April so we ask that you complete the survey by March 25.
Go to the Glycemic Control Survey >

Thank you in advance for your cooperation.
Evaluation of a Nurse-Managed
Insulin Infusion Protocol
Passarelli Andrea J., Gibbs Haley, Rowden Annette M., Efird Leigh, Zink Elizabeth, and Mathioudakis Nestoras. Diabetes Technology & Therapeutics. February 2016, 18(2): 93-99. doi:10.1089/dia.2015.0046.

The purpose of this study was to evaluate the performance of an insulin infusion protocol targeting a blood glucose (BG) level of 140–180mg/dL and to characterize protocol adherence.

This was a retrospective observational cohort study including patients for whom the protocol was ordered from January 2012 to May 2013. Performance metrics were assessed in all patients and in patients with an initial BG level of ≥200mg/dL. Protocol adherence was assessed in a random subset of 50 patients without hypoglycemia and in all hypoglycemic patients.

This protocol provides adequate BG control within the clinically acceptable range of 80–199mg/dL but not within the narrower range of 140–180mg/dL, with a low incidence of hypoglycemia. Risk factors for hypoglycemia and barriers to protocol adherence in the cardiac surgery population should be elucidated.
Teamwork Boosts Glycemic Control
in Surgical Patients
Pharmacist-led group fosters improved outcomes up to 2 years
by Jeff Minerd, Contributing Writer, MedPage Today

A team of hospital pharmacists dedicated to optimizing perioperative glycemic control improved outcomes and reduced costs for surgical patients with diabetes or hyperglycemia due to surgical stress, researchers reported.

After the team went to work, rates of glycemic control doubled, hypoglycemia declined by about 70%, and hospital readmissions declined by more than 30% among surgical patients, according to... read more >
Glycemic management: Protocols combined With system-wide technology can minimize penalties and maximize patient care There are two medical conditions that clearly impact quality, costs and patient safety but are often not addressed because their critical role in patient recovery may not be top-of-mind for many clinicians when dealing with a myriad of treatment concerns for the hospitalized patient. Read More >
Pre-morbid Glycemic Control Modifies the Interaction between Acute Hypoglycemia and Mortality
By Moritoki Egi, James S. Krinsley, Paula Maurer, Devendra N. Amin, Tomoyuki Kanazawa, Shruti Ghandi, Kiyoshi Morita, Michael Bailey, Rinaldo Bellomo. February 2016. Intensive Care Medicine, Springer International Publishing.

The purpose of this was to study the impact of pre-morbid glycemic control on the association between acute hypoglycemia in intensive care unit (ICU) patients and subsequent hospital mortality in critically ill patients.
The authors performed a multicenter, multinational, retrospective observational study of patients with available HbA1c levels within the 3-month period preceding ICU admission. They separated patients into three cohorts according to pre-admission HbA1c levels (<6.5, 6.5–7.9, ≥8.0 %, respectively). Based on published data, and defined a glucose concentration of 40–69 mg/dL (2.2–3.8 mmol/L) as moderate hypoglycemia and <40 mg/dL (<2.2 mmol/L) as severe hypoglycemia. They then applied logistic regression analysis to study the impact of pre-morbid glycemic control on the relationship between acute hypoglycemia and mortality.

Take-home message...
The take-home message is that critically ill patients with higher pre-admission HbA1c levels...

More on this article can be found on the ICM, Intensive Care Medicine website.
Note access to the complete article is available for a fee.
Management of Diabetes: The Future is Now
MLO | February 2016 | By: Ross Molinaro and Carole Dauscher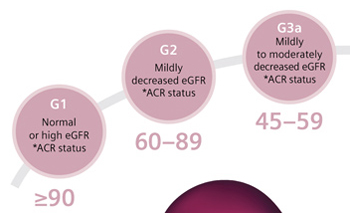 Diabetes is a worldwide epidemic. Its prevalence continues to rise globally at an average rate of 8.7 percent, and it currently affects 382 million of the world's population. Significant increases in populations diagnosed with diabetes have been reported by many nations as their lifestyle and dietary norms evolve with globalization. National healthcare budgets bear the financial burden of treating diabetes and its complications, exceeding $548 billion dollars globally.1

Through the power of diagnostic testing to help screen, diagnose, and monitor, a patient's chronic condition can be kept in balance and not allowed to escalate to a critical state that lessens quality of life and may require hospitalization and more expensive intervention.

The impact of diabetes
Diabetes is defined as a chronic disease that occurs when the pancreas is no longer able to make insulin or when the body cannot make good use of the insulin it produces. Not being able to produce insulin or use it effectively leads to raised glucose levels in the blood (known as hyperglycemia). Over the long-term, high glucose levels are a threat to well-being, and are associated with damage to the body and failure of various organs and tissues. More >
American Association of Clinical Endocrinologists and American College of Endocrinology
2016 Outpatient Glucose Monitoring
Consensus Statement
ENDOCRINE PRACTICE Vol 22 No. 2 February 2016 231

The measurement of glycemic status is a key element in the care of all persons with diabetes. Glucose monitoring (GM) enables clinicians to evaluate the efficacy of current therapy, make insulin and medication dose adjustments, ensure patients' glucose levels are within therapeutic goal ranges, and monitor treatment safety.
Both capillary blood glucose monitoring (BGM) and continuous glucose monitoring (CGM) with interstitial fluid sensors enable patients to better understand the impact of diet, exercise, illness, stress, and medications on glucose levels and to recognize and treat hypoglycemic and hyperglycemic episodes. Likewise, both BGM and CGM have been shown to improve the efficacy and safety of diabetes therapy. More >